Posts from "February 2023"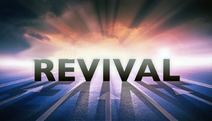 News spreads fast these days.
Sometimes that can be an advantage. Like if there's a tornado barreling down on your city, and you see warnings blowing up social media and run to your basement. But sometimes the ridiculous speed of things these days can compel us to throw aside all caution and forget to use discernment. This is especially so in evangelical Christian circles. Far too many Christians and, sadly, even pastors, will splash a virtue signal all over the viral world before examining all the evidence, or without carefully weighing words, or without giving the event any time to actually prove itself one way or another.
Keep Reading