Posts from "August 2023"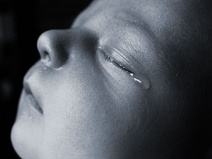 The powers not delegated to the United States by the Constitution, nor prohibited by it to the States, are reserved to the States respectively, or to the people.
The 10th Amendment to the US Constitution. How does it apply to abortion? This, as always, at least in my lifetime, is a hot-button issue in this year's election cycle. The recent GOP Debate highlighted it yet again. With Roe rightly now struck down by SCOTUS, the issue has only gotten hotter. Debate Moderator, Martha MacCallum, asked a question which began with a faulty premise: "Abortion has been a losing issue for Republicans since the Dobbs decision." She then cited the actions of six ridiculously pro-abortion States, while ignoring the twenty-five (25) States that have enacted strong pro-life laws since the Roe reversal. Shame on you, Martha. You know better!
Keep Reading