Posts filed under Culture War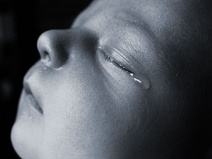 If the last 18 months have shown us anything in regards to the so-called pro-life movement, it is that it was only mostly pro-life. The Supreme Court's decision to strike down Roe has flayed and fractured the Pro-Life Army. We now pitch our tents in various camps:
Camp Heartbeat - We should outlaw abortions after a fetal heartbeat is detected.

Camp Gestation - We should outlaw abortion after certain gestational phases, such as 12-13 weeks.

Camp Exception - We should outlaw abortion except in cases of rape, incest or the life of the mother.

Camp Compromise - We should find a middle ground to unite and/or appease both political parties so we can stop bickering about abortion.

Camp Personhood - We should legally declare the unborn a person, thus granting him or her all the legal protections afforded under our Constitution, including the right to life.

Camp Abolition - We should abolish abortion and prosecute any and all found guilty in a court of law of being intentionally involved in an abortion.
Keep Reading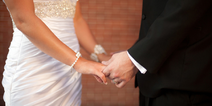 "How in the world have I stayed married to you?"
This is an age-old question. I bet Adam asked it of Eve often after they got kicked out of paradise and had to sweat for a living. I bet Eve asked it of Adam after she had to suffer through childbirth and practice submission against her will.
Keep Reading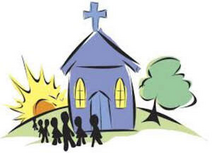 Last week was our final week of reading through Scott Brown's book, The Family at Church. I sincerely hope you found the book challenging and encouraging. So many of the practical, biblical principles contained in this book were enormous means of grace as my wife and I raised our two daughters. Perhaps you may want to read through the book again in a future month? We have a sinful human tendency to be forgetful. So, as a church family, let's put one another in remembrance.
Keep Reading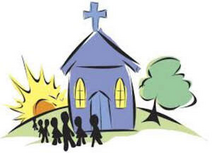 This week's readings in Scott Brown's book, The Family at Church, focused on two major topics: Practical advice for keeping children attentive during worship gatherings and helping children learn to love singing with the gathered church.
Keep Reading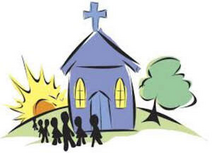 Here are some quotes and thoughts on this week's readings from Scott Brown's book, The Family at Church: 20 Days to Transform Your Local Church Experience.
Day 6
"Your family needs much more than your family can provide" (p. 57).
Keep Reading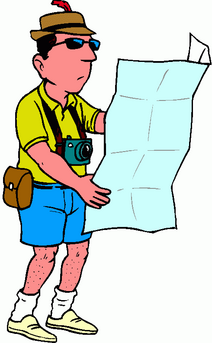 "The places you take your children will influence them for the rest of their lives. You parents are their tour guides . . . I hope to encourage you to make your local church the center of your family's schedule and priorities."
This is how Scott Brown begins his book, The Family at Church: 20 Days to Transform Your Local Church Experience (p. 27). Our church family is reading this together during the month of October. At the end of each week (5 readings / chapters per week), I will offer some of the statements from each chapter that I found most personally edifying, challenging, and needed. I will do so with minimal commentary, so as to simply let readers continue to prayerfully soak up these principles and truths and exhortations, in the power of the Holy Spirit, for the glory of God in Christ and the good of our families and church.
Keep Reading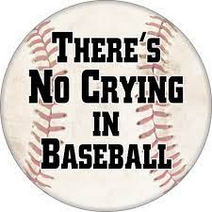 The famous line in the movie A League of Their Own (1992), uttered by the coach (played by Tom Hanks) of an all-girls baseball team was, "There's no crying in baseball!"
One can only imagine how politically incorrect such a line would be considered, at least by some, in today's wacky American society. The rebuke of the outward expression of female emotion via crying assumes some things to be true, doesn't it?
Baseball, as played throughout history by men, is not a sport where emotions may be acceptably expressed by crying.

If women are going to play baseball, a man's sport, then they must conform to the rules, spoken or unspoken.

Men and women are different (and the coach's insensitivity to it only bolsters the fact).
Keep Reading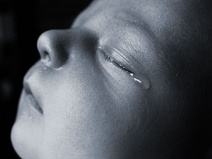 The powers not delegated to the United States by the Constitution, nor prohibited by it to the States, are reserved to the States respectively, or to the people.
The 10th Amendment to the US Constitution. How does it apply to abortion? This, as always, at least in my lifetime, is a hot-button issue in this year's election cycle. The recent GOP Debate highlighted it yet again. With Roe rightly now struck down by SCOTUS, the issue has only gotten hotter. Debate Moderator, Martha MacCallum, asked a question which began with a faulty premise: "Abortion has been a losing issue for Republicans since the Dobbs decision." She then cited the actions of six ridiculously pro-abortion States, while ignoring the twenty-five (25) States that have enacted strong pro-life laws since the Roe reversal. Shame on you, Martha. You know better!
Keep Reading
"For the Lord spoke to me with His strong hand upon me, and warned me not to walk in the way of this people, saying, 'Do not call conspiracy all that this people calls conspiracy, and do not fear what they fear, nor be in dread" (Isaiah 8:11-12).
Keep Reading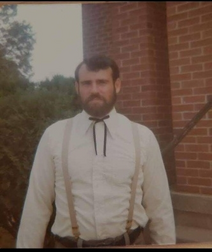 Yesterday, June 16th, 2023, my Dad would have turned 77 years old.
That's ancient for a McWhorter man in my clan. My daughters do not like me to mention it, but fact is, genetics matter. They matter greatly. And to my knowledge, no McWhorter man in my clan has lived beyond the age of 72 for at least the last four generations, and perhaps well beyond.
Yesterday was sobering for me.
Keep Reading