Posts filed under Biblical Theology
"Be kind to one another, tenderhearted, forgiving one another, as God in Christ forgave you" (Ephesians 4:32).
Keep Reading
"And forgive us our debts, as we have also forgiven our debtors . . . For if you forgive others their trespasses, your heavenly Father will also forgive you, but if you do not forgive others their trespasses, neither will your Father forgive your trespasses" (Matthew 6:12, 14-15).
Keep Reading
On this Good Friday, amidst the tumult of our sin-wrecked world, it would be good for us to soak up the lines of the poem penned by Isaac Watts. We know this poem as the hymn, "When I Survey."
Keep Reading
"Set me as a seal upon your heart, as a seal upon your arm, for love is strong as death, jealousy is fierce as the grave. Its flashes are flashes of fire, the very flame of the LORD. Many waters cannot quench love, neither can floods drown it. If a man offered for love all the wealth of his house, he would be utterly despised" (Song of Songs 8:6-7).
Keep Reading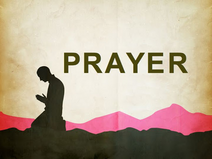 "If you ask anything in My name, I will do it" (John 14:14).
Keep Reading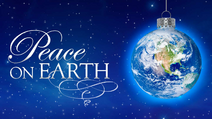 Christmas Season speaks often of peace. I mean, after all, the angels announced to the shepherds, "Glory to God in the highest, and on earth peace, good will toward men" (KJV).
Keep Reading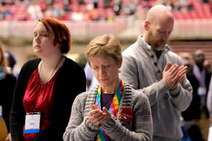 Last year a conference was held in St. Louis called "Revoice." Although I have not listened to any of the sermons or speeches given at the conference, I studied up on it enough to know it was not a conference I would personally endorse or attend. Several speakers at this conference are advocating for the acceptance of labels such as "Gay Christian." Sexual desires and behaviors that God condemns in His Word are also being endorsed and called "not evil." Christians who truly embrace the Inerrancy of the Bible simply cannot give approval to Revoice.
Keep Reading
It's all downhill from here.
Keep Reading
Delilah.
Keep Reading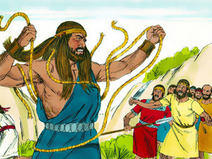 Samson.
Keep Reading