Posts filed under Christian Living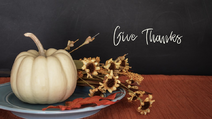 "We always thank God, the Father of our Lord Jesus Christ, when we pray for you, since we heard of your faith in Christ Jesus and of the love that you have for all the saints" (Col 1:3-4).
At a recent local pastors' prayer gathering (which I have been blessed to be a part of for over ten years), a fellow pastor challenged us all from Colossians 1:3-4 to be thankful for our flocks.
Keep Reading
Tweet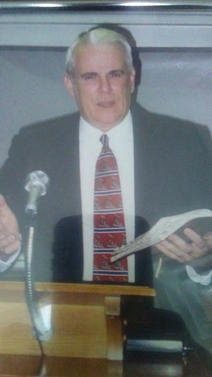 Don Wilson McWhorter
June 16, 1946 - Sept 13, 2017
Keep Reading
Tweet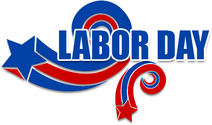 "Come to Me, all who labor and are heavy laden, and I will give you rest" (Matt 11:28).
Labor Day in America!
A Holiday where we celebrate the fruits of our labors . . . by not laboring.
Genuis!
Keep Reading
Tweet
On page 204 of my copy of The Valley of Vision, this Puritan Prayer is recorded, titled "Year's End."
Keep Reading
Tweet
Without a doubt, Thanksgiving is my favorite American Holiday, followed closely by St. Patrick's Day (mostly just because I am Irish and love corned beef and cabbage).
Keep Reading
Tweet
The song by Alan Jackson, "Where Were You When the World Stopped Turning?" says it well. It did feel like everything in the world was on pause, on that day twenty years ago.
Keep Reading
Tweet
In a sermon now infamous among many of us Southern Baptists, the then President of the SBC, J.D. Greear, stated that "God whispers about sexual sin." Pastor Greear said he was quoting Jen Wilkin. And of course, the now President of the SBC, Ed Litton, parroted Greear (without citing his source, but that's a story for another day).
Keep Reading
Tweet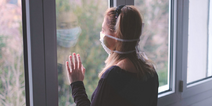 "Get Mark and bring him with you, for he is very useful to me for ministry" (2 Timothy 4:11).
Keep Reading
Tweet
COVID-19 has done some serious damage to New York City. And it has done some serious damage in many other states and cities across the nation and world. Whatever our politics or religious beliefs, or lack thereof, we must all at least be willing to admit a sense of sadness at tens of thousands of deaths (unless you are pro-abortion, which would be the height of hypocrisy, but I digress).
Keep Reading
Tweet
Well, I slept through yet another New Year.
Keep Reading
Tweet