Posts filed under The Church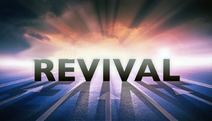 News spreads fast these days.
Sometimes that can be an advantage. Like if there's a tornado barreling down on your city, and you see warnings blowing up social media and run to your basement. But sometimes the ridiculous speed of things these days can compel us to throw aside all caution and forget to use discernment. This is especially so in evangelical Christian circles. Far too many Christians and, sadly, even pastors, will splash a virtue signal all over the viral world before examining all the evidence, or without carefully weighing words, or without giving the event any time to actually prove itself one way or another.
Keep Reading
Tweet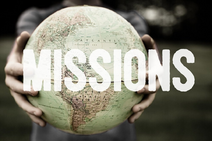 Missions is on my mind.
A lot.
Not just because I am a Pastor, although this surely does drive me to pray over and ponder missions more often than I might otherwise. But, primarily, missions stays on my mind because I am a Christian. To be a Christian is to desire to have the very heart of God for this world. And God's heart is a missionary heart, if ever there was one. John 3:16 says so.
Keep Reading
Tweet
"Do not slander one another, brothers" (James 4:11).
Keep Reading
Tweet
"Therefore, confess your sins to one another and pray for one another, that you may be healed" (James 5:16).
Keep Reading
Tweet
"For those who serve well as deacons gain a good standing for themselves and also great confidence in the faith that is in Christ Jesus" (1 Timothy 3:13).
Keep Reading
Tweet
I recently read this blog post by Dr. Chuck Lawless:
Keep Reading
Tweet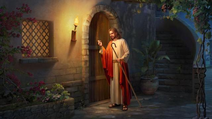 "Behold I stand at the door and knock. If anyone hears My voice and opens the door, I will come in to him and eat with him, and he with Me" (Revelation 3:20).
Keep Reading
Tweet
We are changed. All of us. Changed.
Keep Reading
Tweet
God is adding to our church family. We are seeing new faces and families every week. We are regularly celebrating new members who covenant with us to make Christ known in the world.
Keep Reading
Tweet
Yes, it feels really weird to be writing this blog post.
Keep Reading
Tweet