A mom in our church recently texted me a question:
Keep Reading
"For with you is My contention, O priest. You shall stumble by day; the prophet shall also stumble with you by night; and I will destroy your mother. My people are destroyed for lack of knowledge, I reject you from being a priest to Me. And since you have forgotten the law of your God, I also will forget your children" (Hosea 4:4-6).
Keep Reading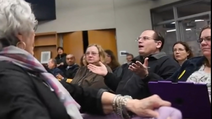 Things have been heating up at local school board meetings all across our nation.
Keep Reading
"For we are powerless against this great horde that is coming against us. We do not know what to do, but our eyes are on You [Lord]" (2 Chron 20:12).
Keep Reading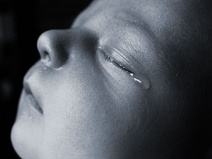 On Thursday, May 20th, the Louisville Metro Council voted 14-11 to allow healthcare facilities to create "buffer zones" or "safety zones" around their entrances.
Keep Reading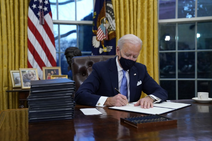 In his first 100 days, President Biden has signed 42 Executive Orders. He signed 21 in his first week in office! That's compared to 4 in the first week for President Trump, and 5 in President Obama's first week. There's little question that this President intends to lead our nation by Executive Order.
Keep Reading
It seems the US government has an endless supply of money. They just keep sending us checks, don't they? Maybe like me, you are wondering how this is possible! I mean, aren't we trillions of dollars in debt? And, maybe like me, you do not want another check from the government. I have written my legislators multiple times begging them to stop sending me unsolicited checks. Rather, just continue to guard my freedom and God-given right to work hard and earn a living wage.
Keep Reading
This podcast is Episode 4 in a bigger series entitled "Convictions, Courage, & COVID", intended to help CBC members and others listening think through theological and ecclesiological matters that are crucial to helping Christians make wise, Biblical choices in the midst of circumstances that challenge in-person gathering (such as COVID-19).
Keep Reading